Our Canal du Midi holidays
To allow you to make the most of your holiday, at your own pace and according to your wishes, we have prepared a few package tours, which include daily stages of 40 km on average, over a period of 4 to 8 days.
From Toulouse or Carcassonne, there are countless possibilities for trips along the canal. The garrigue and the country lanes allow you to explore a preserved nature typical of the region. The itineraries we have selected and which are detailed in your roadbook will enable you to follow the banks of the canal, discover the points of interest along the way, as well as other natural and architectural curiosities before reaching your evening stopover. We will pick you up on arrival and take care of the transfer of your luggage from one accommodation to another.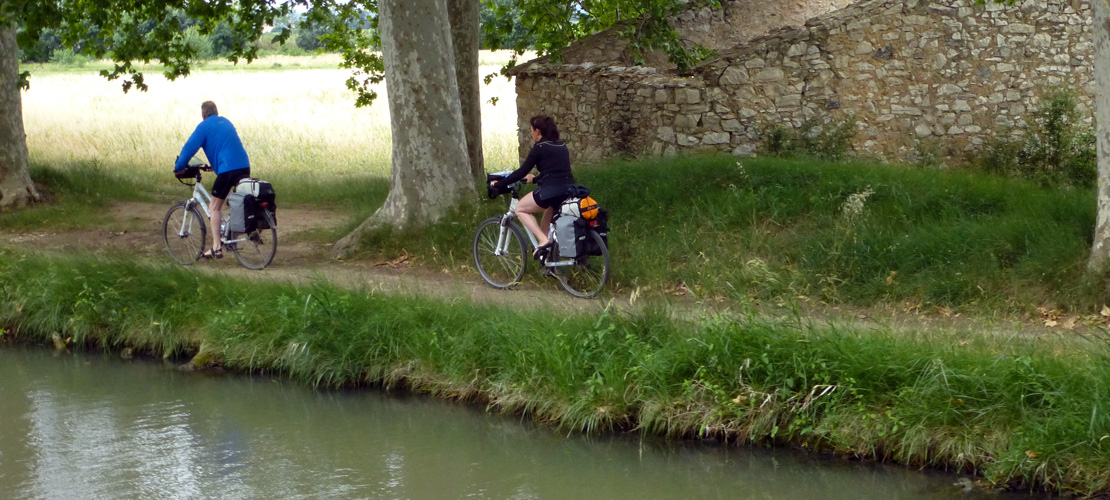 We select the most authentic and comfortable hosting partners, in exceptional environments, with a welcome that meets your expectations. Depending on your budget, we offer you the choice of accommodation category: 2/3 stars or 3/4 stars.
We can also provide an accompanying person and a follower vehicle if you are travelling in a group.
Do you have any special requests that you would like to include in one of these stays? Entrust us with your project: our "à la carte" service will meet your expectations!
We offer other cycling holidays to continue your discovery of the region.
Our holidays